Sidi Bou Said
A couple of the teachers living on my compound in Riyadh had worked in Tunisia before coming to Saudi Arabia to earn better money. They helped me pick locations that I should visit while I was in and around Tunis. One of them was Sidi Bou Said. It's an artsy area north east of Tunis along the Mediterranean Sea cliffs. It looks a lot like Oia, Santorini for those familiar with the Greek Isle. Normally, this location is filled with tourists. I think I came to Tunisia at the right time -- the middle of October. While still hot, it has cooled down significantly from the highs during the summer peak and most of the tourists have gone home. I've really had free run of the city and sites. Local laws mandate that these buildings cannot be painted in colors other than the whitewash and blue doors and trim. Makes for nice visual effect.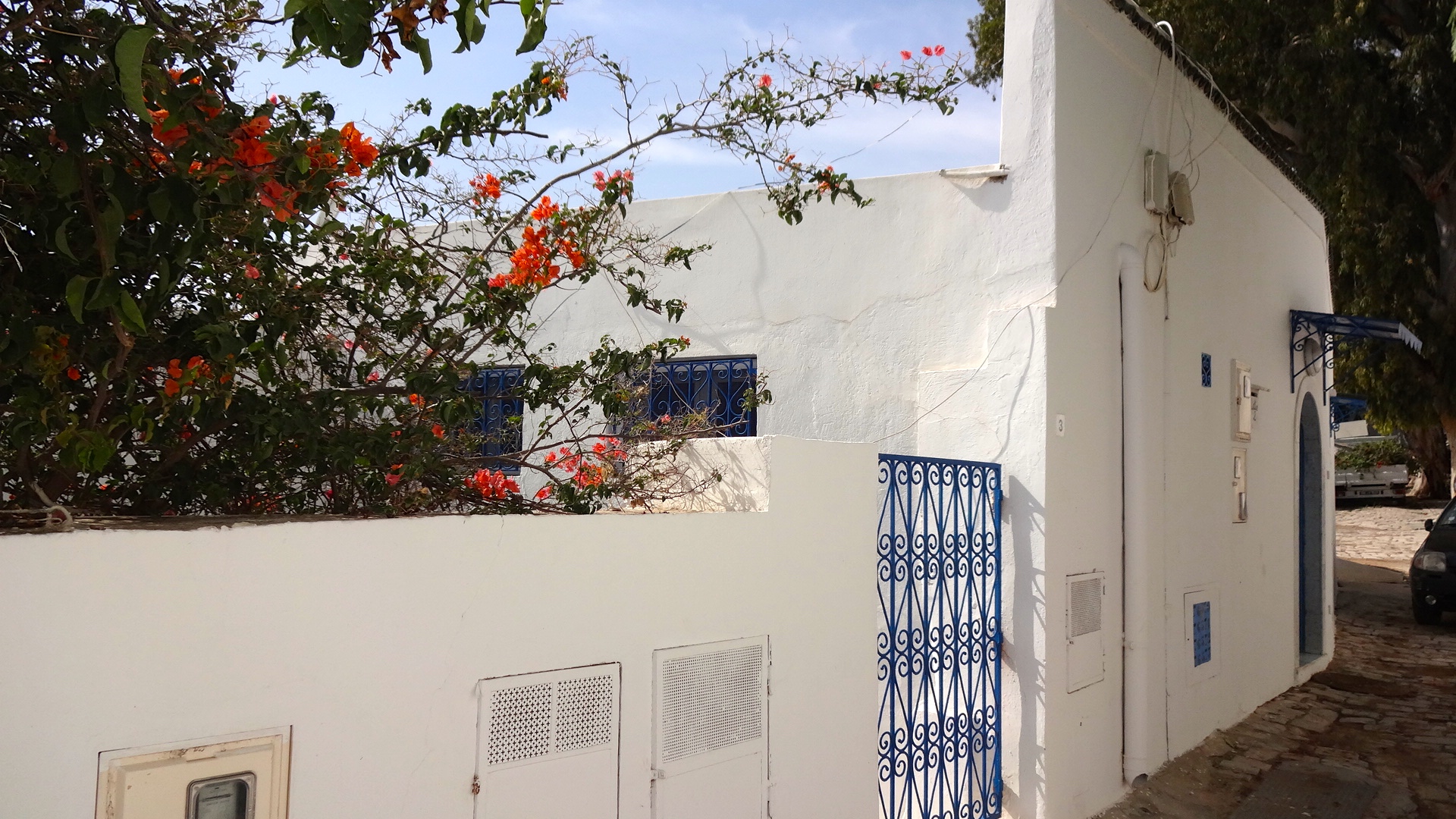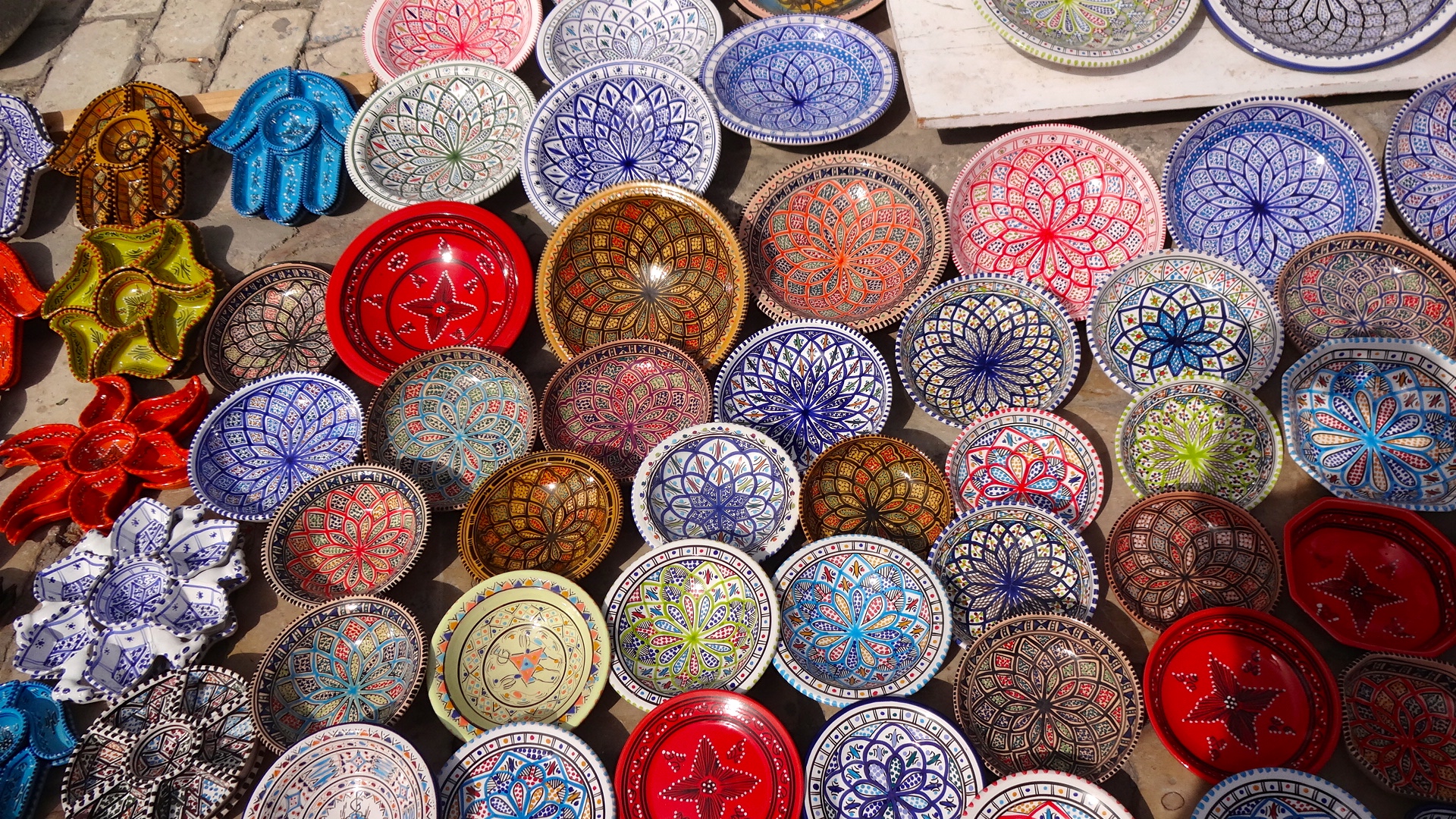 So, after traipsing up the hill to the end of the main street in Sidi Bou Said, I discover the popular cafe that is featured on many YouTube videos. It's charming and its terraces climb down the cliff for a bit.
I was parched from a long day in Carthage and now this climb. I finally flagged down a waiter to take my order. He didn't approach my table, but wanted me to yell out across two terraces of tables what I wanted. I yelled that I wanted a Celtia (a locally brewed beer, and not too bad!). He looked puzzled and disgusted at the same time. My driver heard him mumble some damned thing and he politely translated what the waiter had said. Something to the effect that I obviously was an uncultured heathen foreigner who didn't understand the local culture. Yeah, so what. Where was the beer? Well, the cafe didn't serve beer, only juice and water. More Islamic crap. I'd have to wait to get back to the hotel to get a serving or three of Celtia. I ordered juice and looked for the exit once I guzzled it down.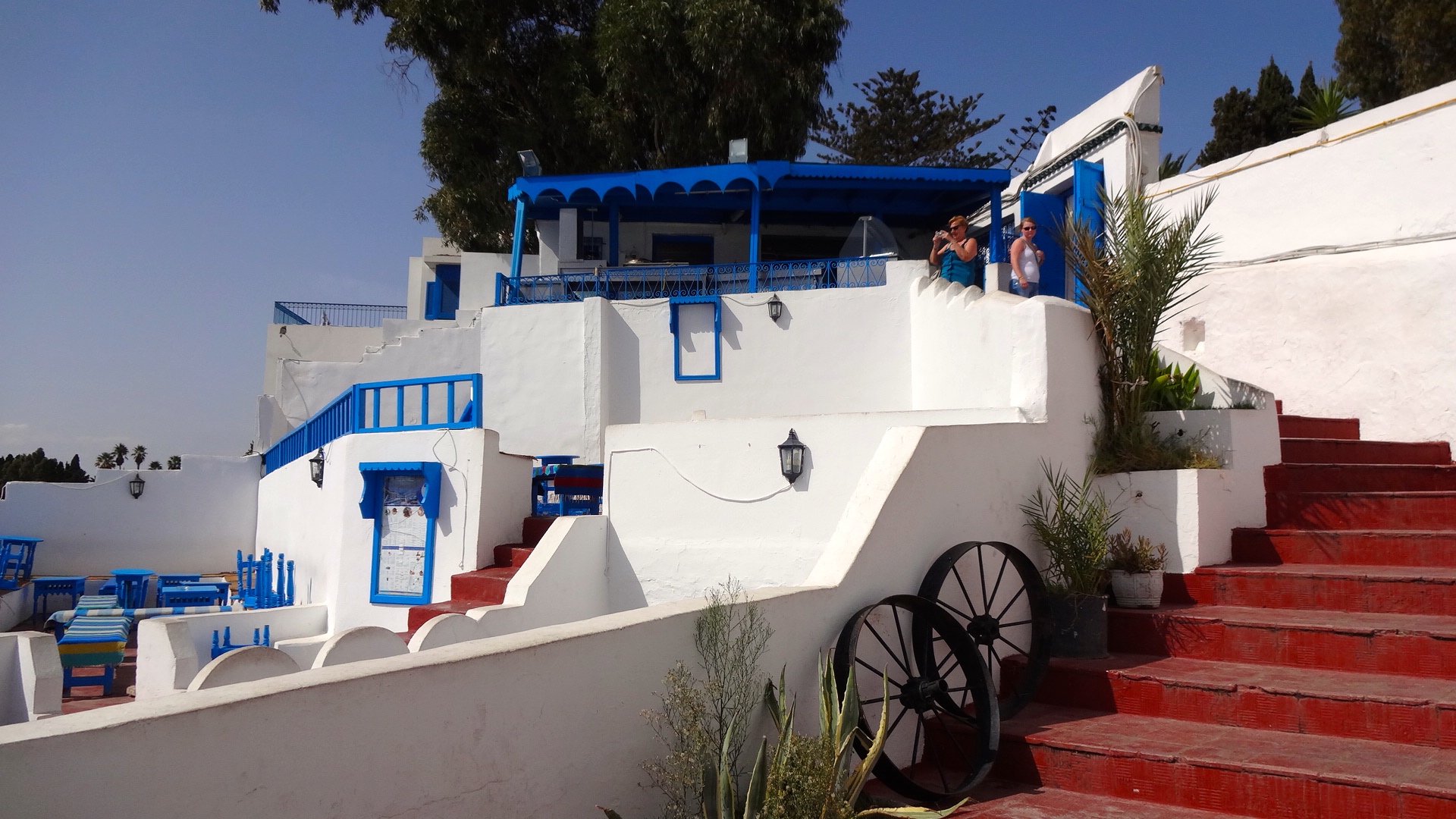 The juice was...outstanding! I had ordered a mix of who knows what, but after stirring it up for a bit, it tasted delicious and refreshed me. Not like three beers would have, mind you. I paid up and left. Won't be back.